Level details, jumping animations, Imp
|
Ready for an artistic "This Week"? It's a short and sweet one!
Level details
Added level details: grass and rocks. They are in different layers, so here you can see crocky between the rock and the checkpoint. This details are available in the other sprite sheets as well.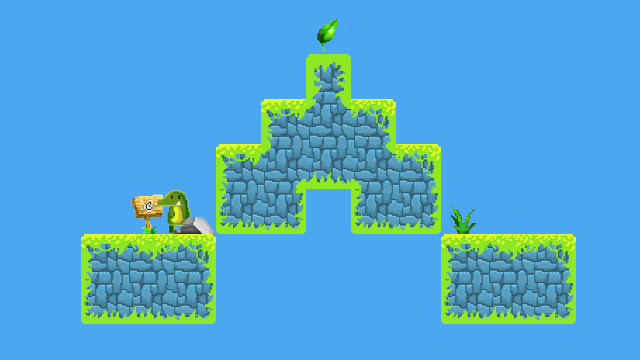 Jumping animations

Added jumping animations to the characters. It is retrocompatible, which means you can still use your character even if that character doesn't have jumping animations added. To show this feature, I will present the newest character: Imp!
Imp

Look at him jump! So magnificent.
This was all for this week. Do you like shorter "this week" like this one? or longer ones like the animator one? Tell me in the comments below!
I hope you enjoyed it, and I will see you next time!